European car manufacturers will fully introduce automotive components that comply with ISO 26262 standards. With the increasing importance of automotive safety, the European government plans to formally incorporate the ISO 26262 standard into automotive regulations in 2015, prompting components that meet the ISO 26262 standard to become the standard for car manufacturers, and thereby promoting the demand for related components within the scope of application of this standard .
He Jizhe, deputy manager of the first sales and marketing department of Renesas Electronics 'sales and marketing department, said that the current European Tier 1 (TIer 1) manufacturers have released the need to import components that comply with the ISO 26262 standard. It will be available in 3 to 4 years; aiming at the business opportunities brought by ISO 26262, Renesas has launched a microcontroller (MCU) that meets this standard to meet the needs of the automotive market.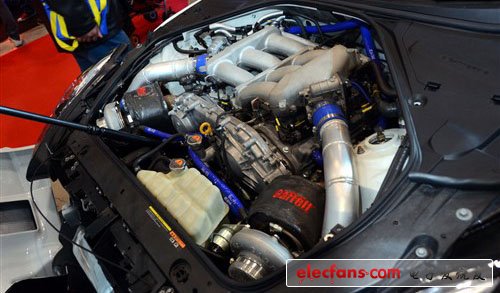 Li Yuzhong, the project manager of the R & D Division of the Vehicle Research and Test Center, further pointed out that since European cars must be fully imported into the ISO 26262 standard in 2015, it is bound to drive all automotive systems to pass certification in 2014, and component manufacturers that supply MCUs must first prepare related Software and hardware technology to meet the supply requirements of system manufacturers at any time, and components that meet the standard have been released at this stage.
Li Junzhong, senior deputy general manager of Huachuang Automotive, analyzed that if the automotive mechanical system is further integrated with an electronic control unit (ECU) and electronic components become electronic systems, it is easy for consumers to have doubts about the defective rate of electronic components. The demand for standard components will be more intense. Among them, the driving system in the active safety system is expected to be the first to introduce ISO 26262 standard components due to the higher safety level requirements.
Li Yuzhong believes that brake systems and steering systems such as car systems that are highly relevant to personal safety are also systems with high demand for components that comply with ISO 26262 standards, which will give priority to the layout of system manufacturers and component suppliers.
To help technology transfer manufacturers launch vehicle components and systems that meet the ISO 26262 standard, Li Yuzhong revealed that the vehicle research and testing center is planning to use the Capability Maturity Model IntegraTIon (CMMI) Level 3 to reconcile the ISO 26262 standard. At this stage, the differences between CMMI Level 3 and ISO 26262 are being clarified, and then the deficiencies of CMMI Level 3 will be properly supplemented. It is expected that the CMMI Level 3 reconciliation process for ISO 26262 will be completed in July next year. By then, it will help Taiwanese manufacturers to enhance the competitiveness of automotive components.

Enershare's commitment to future-ready energy solutions for smart home innovations, Enershare's Energy Storage Systems create a flexible energy maintenance system for homeowners who want to take more control of their home energy use, it is intended to be used for Home Battery energy storage and stores electricity for solar self-consumption, load shifting, backup power, and off-the-grid use. you can use it anytime you want-at night or during an outage.
Large Solar Battery System,Large Electric Power System,Large Solar Energy Storage System,Solar Energy System Unit,Solar Panel Inverter Lithium Battery Unit,Off-grid Hybrid Solar Battery Energy Storage System
Shenzhen Enershare Technology Co.,Ltd , https://www.enersharepower.com