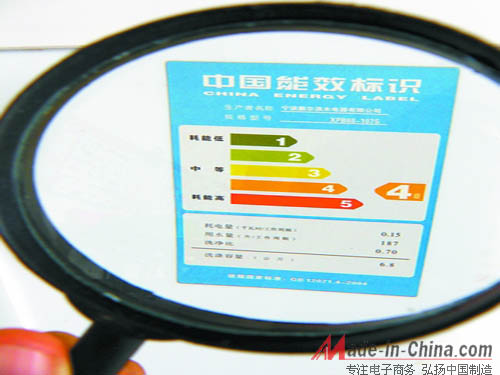 Home appliances energy-saving subsidies New Deal has been released more than a month, colored "energy-saving" appliances began to flood the home appliance market. However, consumers know very little about the specific products that have energy-saving subsidies, and some illegal manufacturers take this opportunity to fish in trouble and abuse their products. The home appliance products that are entitled to national energy-saving subsidies are not eligible. The actual energy efficiency index does not meet the requirements for energy-saving subsidies. The phenomenon is crowded, and consumers are frustrated by various "parallel imports".
So how is the classification of household appliances energy efficiency? The blue "section" on the body indicates that the product has passed the China Energy Conservation Certification. After this certification, the specific types of home appliances mainly include: Induction Cooker, Electric Water Heater, Microwave Oven, Rice Cooker, Fan, Washing Machine, Refrigerator, Water Dispenser, Air Conditioner, TV, etc. To distinguish between the degree and level of electrical energy conservation, it depends on the energy efficiency label. China's energy efficiency grades are mainly divided into 1, 2, 3, 4, and 5 levels. Level 1 representatives have reached the international advanced level, the lowest energy consumption, the most energy-efficient; 2 represents more energy-efficient; 3 represents the energy efficiency of products for our country The average level of the market; Level 4 represents the energy efficiency is lower than the market average; Level 5 is the market access index, products below this level do not allow production and sales.
It is understood that the current domestic appliances in home appliance stores are generally a level of energy efficiency, 2 and 3 are rare, customers come to shopping, more inclined to a level of energy efficiency appliances. If the function of the refrigerator is complicated, the power consumption will naturally increase. If a self-proclaimed refrigerator is very powerful, its energy efficiency is very low, and there may be trickery. At present, in order to compete for customers in the household appliance industry, many small brands and large companies are fighting a price war. The price of energy efficiency under the banner of 1st grade is nearly RMB1,000 less than that of other big brands. This has caused people to question: "This is so low. The price is unlikely to be a level 1 energy efficiency!" Therefore, it also reminds consumers to look for brands when purchasing energy-saving appliances, choose products with high technological content and guaranteed service, and must not be coveted and avoided. Into the trap of bad businesses "cheat".
In the face of the current "energy efficiency scale", the current situation that consumers want to buy but do not dare to buy, in addition to consumers to see their own energy efficiency labeling prudent purchase, Xiaobian think that more important also requires the supervision of relevant agencies and companies Self-discipline at the same time, it also requires the relevant agencies to carry out regular spot checks, penalties for violations of the company shall be punished to prevent fraud by unscrupulous companies to effectively protect the interests of consumers.
Speakers with working frequency response range from 150~15000Hz are called full range speakers.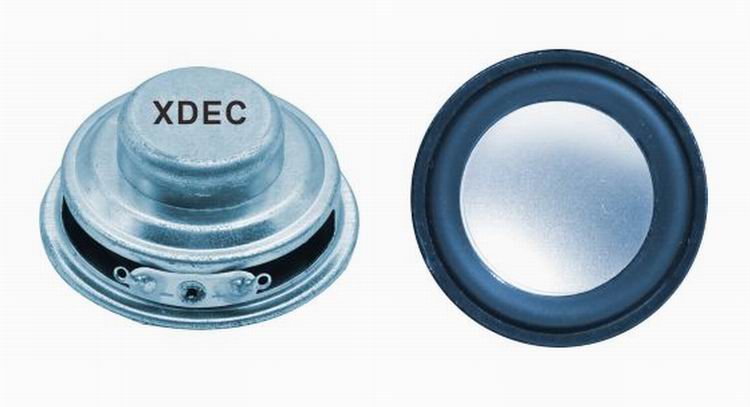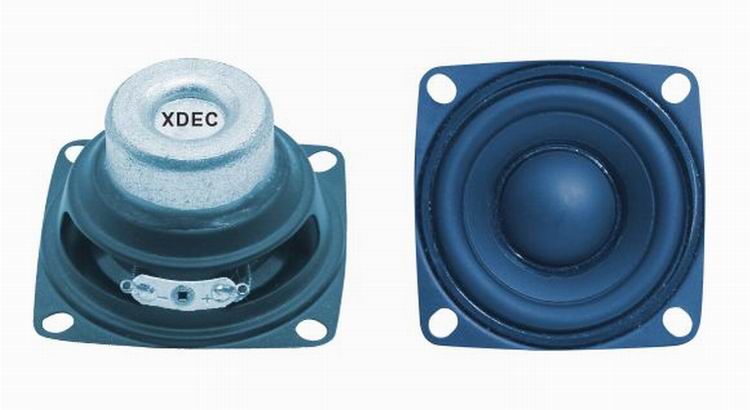 FAQ
Q1. What is the MOQ?
XDEC: 2000pcs for one model.
Q2. What is the delivery lead time?
XDEC: 15 days for normal orders, 10 days for urgent orders.
Q3. What are the payment methods?
XDEC: T/T, PayPal, Western Union, Money Gram.
Q4. Can you offer samples for testing?
XDEC: Yes, we offer free samples.
Q5. How soon can you send samples?
XDEC: We can send samples in 3-5 days.
Full Range Speaker
Full Range Speaker,Full Range Loudspeakers,Range Speaker,Small Full Range Speakers
Shenzhen Xuanda Electronics Co., Ltd. , https://www.xdecspeaker.com