On the evening of March 3, Ma Huateng, deputy of the National People's Congress and chairman and CEO of Tencent, held a press conference in Beijing. Introduced the suggestions brought by the two sessions this year, and answered the hot issues of media attention. Among them, regarding the "Internet +" landing measures, Ma Huateng made a number of recommendations.
Ma Huateng first pointed out the difficulties that still exist in the "Internet +" landing promotion. He suggested that compared with the promotion level of the "Internet +" action plan, China's network infrastructure construction capacity needs to be comprehensively improved; in the face of the "Internet +" spawned innovation format The current regulatory concept needs to be gradually changed; the supporting policies in the implementation of the "Internet+" action plan will continue to be effective; the Internet+" era will face more information security challenges.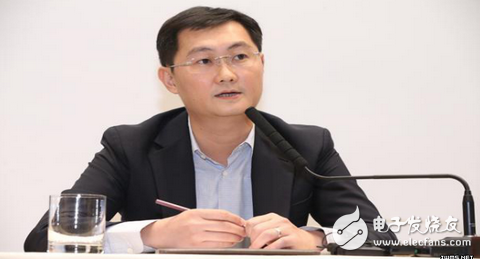 Figure 1: Ma Huateng held a press conference in Beijing
Although the landing of "Internet +" still faces many difficulties, in the past year, under the force of the government, "Internet +" has blossomed in all walks of life. While promoting the government reform, it has also brought real benefits to the people. In the convenience. As an advocate of "Internet +", Tencent under the leadership of Ma Huateng has been exploring this year, combining its experience in social networks, big data, and cloud, and 13 provinces and autonomous regions across the country. Each city has signed an "Internet +" strategic cooperation agreement to promote the overall transformation and development of the local social economy.
Take "Internet + livelihood services" as an example. As of the end of 2015, WeChat's urban service projects have been launched in 78 cities in 16 provinces, providing a total of 2,611 services including public security, traffic management, social security, medical care, etc., with an average of 33 services per city, with a cumulative service number of 6881. Million. At the same time, the number of public WeChat public accounts that have been opened nationwide has exceeded 100,000, which can help the people to realize a variety of convenient government and people's livelihood services including water, electricity, coal, broadband, telephone bills, and entry and exit business. .
At the same time, Tencent's strategic-level product application treasure launched "application +" in 2015, and micro-download also helped the Internet + catering, tourism, film and other fields to make their content and services reach users faster. The application "application +" strategy is equivalent to taking off the outerwear of the app, so that the content and services that the user cares most and need most directly are presented on the platform of the application treasure. "App+" has access to O2O applications in various industries such as Ai Xian Bee, Xiu Meijia, Tuniu Tourism, and Public Comment, so that users can get a variety of mobile life services in the application treasure without having to download the app. content. For developers, users can connect to users in a more direct and convenient way, and distribute the content and services of the application to users more efficiently.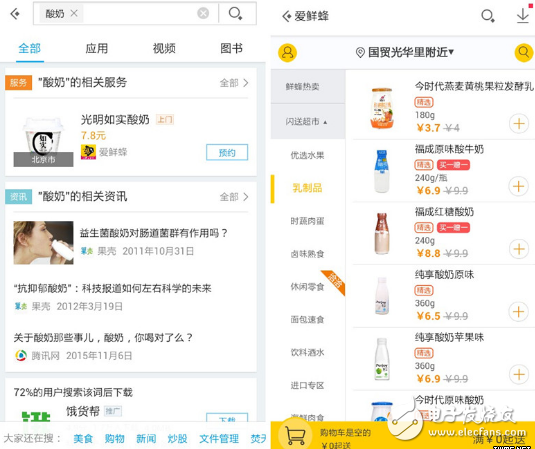 Figure 2: In the application treasure, you can directly experience the services of the Internet + catering, tourism, shopping and other industries.
At the same time, the "micro download" launched by App Bao in December last year also helped developers of "Internet +" developers in the industry to download one-click in the WeChat circle of friends and the public number. Users only need to click on the application sharing link of the circle of friends and public number in WeChat, and download it in two steps. The whole user experience is 80% more streamlined than before. Through the application of "micro download", more than 600 million WeChat users will truly become users and promoters of APP, and easy to achieve word-of-mouth marketing through sharing and recommendation between WeChat users, reducing promotion costs and bringing high download conversion rate.
Facing the future, Ma Huateng pointed out that this year I hope to implement the "Internet +" more deeply. He revealed that Tencent will consider launching the "Internet +" index for national or provincial-level units, and by rating, determine which provinces, which cities, and which areas are progressing in the "Internet +" promotion, thus "generating an optimized Motivation, "mobilizing everyone's enthusiasm." Driven by products such as WeChat, QQ, and Applied Bao, "Internet + Finance", "Internet + Transportation", "Internet + Medical", "Internet + Education", "Internet + Environmental Protection" and other fields still have great potential. In the process, countless industrial opportunities will also be born.
0.8mm ( 0.031") Female Header Connector
Category:Board To Board Connectors
Sub-Category: Pin Header Female
Type:0.8mm


0.8mm ( 0.031") Female Headers Overview
Whenever there is a need for fitting small-sized connectors in compact devices, the 0.8mm pitch female header, or sometimes referred to as header connector, is ideally suited for this application. Not only does this female header space-savvy, but it is also designed for vacuum pick and place that makes it suitable for high volume automated manufacturing.

Antenk offers these low profile, easy-install, SMT or THM miniature female connector plugs at high quality and affordable China-quoted price, for board-to-board connection, snuggly fitting the pins of a Male Header and acting as a receptacle.

Assembly and service is simple with either vertical (straight), elevated or at a right angle configuration/orientation, which can dissipate current of about 1.0 A or less in a tape and reel packaging. The filleted corners can also remove shadowing allowing optimization of LED output.

Also, the 0.8mm pitch female headers are made to work in Arduino boards, Arduino Pro and Arduino Mega with either single or double-row female headers, facilitating connections for programming and incorporation into other circuits. They have the perfect height for clearing the USB-B connector and great for stacking multiple shields.

Female header always called as [Header connector", Antenk provide widely range of header connector, from 2.54mm (.100″ inch) pitch to 0.8mm (0.031 inch) pitch. The number of pins (contacts) is from 2 to 40 pins per orw. There are three type: Straight (Dip Vertical), Right angle, SMT (surface mount).

If you can not find the items you interest from above items, welcome to contact us, and you will always get fully responsive from us.

Applications of 0.8mm Pitch Female Headers
Its small size is most suitable for PCB connections of small equipment and devices such as:
Arduino Boards
Architectural and sign lighting
Retail and display lighting
Fluorescent LED retrofit lighting
Cabinet or furniture lighting
Commercial / residential cove lighting
WiFi equipment
Gaming consoles,
Measurement instruments
Medical Diagnostic and Monitoring equipment
Communications: Telecoms and Datacoms
Industrial and Automotive Control and Test

Mount Type: Through-hole vs Surface Mount
At one side of this female header is a series of pins which can either be mounted and soldered directly onto the surface of the PCB (SMT) or placed into drilled holes on the PCB (THM).
Through-Hole (Poke-In)
Best used for high-reliability products that require stronger connections between layers.
Aerospace and military products are most likely to require this type of mounting as these products experience extreme accelerations, collisions, or high temperatures.
Useful in test and prototyping applications that sometimes require manual adjustments and replacements.
0.8mm vertical single row female header, 0.8mm vertical dual row female header, 0.8mm Elevated single row female header, 0.8mm Elevated dual row female Header, 0.8mm right-angle single row female header and 0.8mm right-angle dual row female header are some examples of Antenk products with through-hole mount type.

Surface-Mount
The most common electronic hardware requirements are SMT.
Essential in PCB design and manufacturing, having improved the quality and performance of PCBs overall.
Cost of processing and handling is reduced.
SMT components can be mounted on both side of the board.
Ability to fit a high number of small components on a PCB has allowed for much denser, higher performing, and smaller PCBs.
0.8mm Right-angle Dual Row female header, 0.8mm SMT Single row female header, 0.8mm SMT Dual row female header and 0.8mm Elevated Dual Row female Header are Antenk`s SMT female headers.

Soldering Temperature for 0.8mm Pitch Female Headers
Soldering SMT female connectors can be done at a maximum peak temperature of 260°C for maximum 60 seconds.

Orientation/Pin-Type: Vertical (Straight) and Right-Angle
0.8mm pitch female headers may be further classified into pin orientation as well, such as vertical or straight male header or right-angle female header.
Vertical or Straight Female Header Orientation
One side of the series of pins is connected to PCB board in which the pins can be at a right-angle to the PCB surface (usually called "straight" or [vertical") or.

Right-Angle Female Header Orientation
Parallel to the board's surface (referred to as "right-angle" pins).
Each of these pin-types have different applications that fit with their specific configuration.

Pcb Connector Stacking
Profile Above PCB
This type of configuration is the most common way of connecting board-to-board by a connector. First, the stacking height is calculated from one board to another and measured from the printed circuit board face to its highest insulator point above the PCB.

Elevated Sockets/Female Headers
Elevated Sockets aka Stacked sockets/receptacles or Mezzanine are simply stacked female headers providing an exact distance requirement between PCBs that optimizes electrical reliability and performance between PCB boards.

Choosing this type of stacking configuration promotes the following benefits:
Connector Isolation - the contacts are shrouded preventing cable connection mishaps and good guidance for the mating header connectors.
For off-the-shelf wireless PCB module, stacking height is optimized with elevated sockets.
Offers superior strength and rigidity.
Polarisation prevents users from inverted insertion.

Single, Dual or Multiple Number of Rows
For a 1.0mm straight or vertical female header, the standard number of rows that Antenk offers ranges from 1 to 2 rows. However, customization can be available if 3 ,4 or n number of rows is needed by the customer. Also, the number of contacts for the single row is about 2-40 pins while for dual row, the number contacts may vary from 2-80 pins.

Pin Material
The pins of the connector attached to the board have been designed with copper alloy. With customer`s demand the pins can be made gold plated.

Custom 1.0mm Pitch Female Headers
Customizable 1.0 mm pitch female headers are also available, making your manufacturing process way faster as the pins are already inserted in the headers, insulator height is made at the right size and the accurate pin length you require is followed.
Parts are made using semi-automated manufacturing processes that ensure both precision and delicacy in handling the headers before packaging on tape and reel.

Tape and Reel Packaging for SMT Components
Antenk's SMT headers are offered with customizable mating pin lengths, in which each series has multiple number of of circuits, summing up to a thousand individual part number combinations per connector series.

The tape and reel carrier strip ensures that the headers are packaged within accurately sized cavities for its height, width and depth, securing the headers from the environment and maintaining consistent position during transportation.

Antenk also offer a range of custom Tape and reel carrier strip packaging cavities.

Female Header Connector,0.8Mm Female Pin Header,0.8Mm Female Header,0.8Mm Pcb Header, Pitch 0.8mm Board to Board Connectors
ShenZhen Antenk Electronics Co,Ltd , https://www.antenk.com